Message From the Director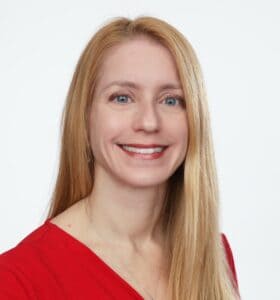 My introduction to the Carolina Population Center began more than two decades ago, when I was a graduate student in the Sociology Department and a CPC predoctoral trainee. My time at CPC fostered a deep appreciation for interdisciplinary population science. What I learned – both directly, from the training program, and indirectly, by being part of the vibrant intellectual community of scholars – provided me with a foundation for my own research and shaped a career trajectory that has, unexpectedly, led me back to where it all started.
CPC is truly a magical place, one that supports an incredible range of projects that span the human life course and the globe, and its research teams are working on some of the most pressing issues the world faces. By bringing together researchers from different disciplines, each with unique insights and strategies from their field, CPC's collaborative teams are engaged in groundbreaking research that has demonstrably improved the health and well-being of individuals, families, and populations – and will continue to do so in the future.
Further, CPC's teams are comprised of established scholars with international reputations, junior faculty and post-docs with new and exciting ideas, and PhD students eager to learn. This mix of career stages ensures that projects have both a deep well of knowledge upon which to draw and an injection of fresh approaches and ways of looking at the issues at hand. CPC's role in creating the next generation of population scholars and leaders is a key part of its mission.
I invite you to explore the CPC website and get a taste of the many ways that CPC is leading the field of population science.
Karen Benjamin Guzzo
Director, Carolina Population Center