Ashton Verdery
November 12 @ 12:00 pm

-

1:00 pm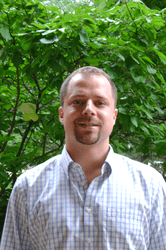 On November 12, 2021, Ashton Verdery, Associate Professor of Sociology & Demography at Pennsylvania State University, will present as part of the Carolina Population Center's 2021-2022 Interdisciplinary Research Seminar Series.
Dr. Verdery's research focuses on social networks: how and why people are socially connected to each other and the consequences of those connections. Within this broad area, he is especially interested in demographic processes, specifically how population dynamics shape family, kinship, and social networks and how those networks in turn affect health and other population processes. Dr. Verdery is a graduate of CPC's Training Program.
Title and abstract of lecture will be available soon.
We record as many seminars as possible. You can see previous events here.