CANCELED: Courtney Boen: Embodying Racism: Patterns and Determinants of Racial Disparities in Health and Aging
April 17, 2020 @ 12:00 pm

-

1:00 pm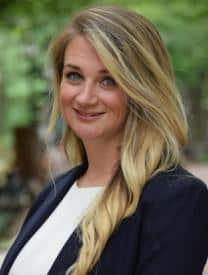 This event has been canceled. We will update as soon as we can reschedule for later this year.
On April 17, 2020, Courtney Boen, Assistant Professor of Sociology, University of Pennsylvania, will present "Embodying Racism: Patterns and Determinants of Racial Disparities in Health and Aging" as part of the Carolina Population Center's 2019-2020 Interdisciplinary Research Seminar Series. Boen is an alumni of the CPC Training Program.
Boen's research focuses primarily on the social determinants of population health inequality, with particular attention to the social factors producing racial and socioeconomic health inequities. Utilizing biomarkers of physiological functioning and cellular aging and a variety of analytic techniques, her work aims to improve scientific understanding how macro-level social inequality "gets under the skin" to produce health disparities from birth through late life. Currently, she is engaged in several projects that examine how exposure to racism-related stress in various domains of social life (e.g., in neighborhoods, in contacts with the criminal justice system, and in interpersonal interactions) contributes to racial disparities in pre-disease biological markers of health and aging. Her other ongoing and previous studies further investigate the social factors producing racial and socioeconomic health disparities. She has examined how disparities in socioeconomic conditions—including differential access to wealth and exposure to early-life socioeconomic disadvantage—contribute to population health inequality. I have also collaborated on projects that assess how access to social relationships and exposure to relationship strain contribute to disparities in health and disease risk. Her research has been published in Social Science and Medicine, the Proceedings of the National Academy of Sciences, Biodemography and Social Biology, and the Journal of Aging and Health.
Presentation Abstract:
The divergence and persistence of Black-White health gaps from mid- and late life has led scholars to hypothesize that Black Americans may experience accelerated aging relative to Whites due to racial differences in social exposures. Still, the social and biological processes undergirding racial disparities in health and mortality remain to be better understood. In this talk, I bridge insights from critical race theory and biodemography to examine the life course patterns and determinants of Black-White disparities in health and aging. First, using data from the Health and Retirement Study (HRS) and the National Health and Nutrition Examination Survey (NHANES), I assess Black-White gaps in biological aging and further examine the role of life course socioeconomic and stress exposures in producing racial disparities in biological age acceleration. Next, drawing on work using a variety of survey and social media data, I show how exposure to vicarious and cultural racism-related stress may also play an essential—but largely underestimated role—in producing Black-White patterns of health and aging. Together, findings from these studies show that, while life course socioeconomic exposures are critical drivers of racial health disparities, socioeconomic resources cannot "buy" Black Americans the health protections associated with whiteness. In order to more fully capture the role of racism in shaping population health inequality, research on racial disparities in health and aging must expand beyond individual measures of social exposures to also integrate measures reflecting the interactional, cultural, and structural nature of racism.
The Carolina Population Center hosts a weekly Friday lecture on a topic that enhances our understanding of population-related changes. The 2019-2020 Interdisciplinary Research Seminars will feature talks related to aging trajectories, health behavior, the Zika virus, and the beverage tax – among other topics.
All seminars are held from 12:00 – 1:00 pm in Carolina Square Room 2002 at 123 W. Franklin St. unless otherwise indicated.
We record as many videos as possible. You can see previous events here.
Instructors: To arrange for class attendance, contact CPC (cpc@unc.edu) by the Monday before the seminar.