Myron Cohen: Prevention of HIV 2020
January 17, 2020 @ 12:00 pm

-

1:00 pm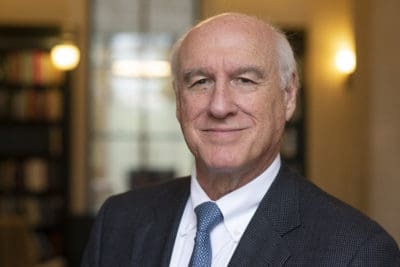 On January 17, 2020, Myron Cohen, the Associate Vice Chancellor for Global Health and Medical Affairs; the Yeargan-Bate Distinguished Professor of Medicine, Microbiology and Immunology, and Epidemiology; and the Director of the Institute for Global Health & Infectious Diseases, University of North Carolina at Chapel Hill, will present "Prevention of HIV 2020" as part of the Carolina Population Center's 2019-2020 Interdisciplinary Research Seminar Series.
Dr. Cohen's research work focuses on the transmission and prevention of transmission of STD pathogens including HIV. Much of his work has been conducted at the research sites he and his group have developed in Lilongwe, Malawi and Beijing, China. Dr. Cohen and his coworkers have identified the concentration of HIV in genital secretions required for transmission of HIV ( NEJM 336:1072, 1997; AIDS 15: 621, 2001), and the effects of genital tract inflammation on HIV (Lancet 349: 1868, 1997).
Along with Sylvia Becker-Dreps, MD, MPH, Natalie Bowman, MD, MPH, and Filemon Bucardo of the University of Nicaragua-Leόn, Dr. Cohen is studying Zika as a sexually transmitted disease.
Streaming: https://zoom.us/j/490091454
A recording will be available after the event. You can see previous events here.
Instructors: To arrange for class attendance, contact CPC (cpc@unc.edu) by the Monday before the seminar.
The Carolina Population Center hosts a weekly Friday lecture on a topic that enhances our understanding of population-related changes. The 2019-2020 Interdisciplinary Research Seminars will feature talks related to aging trajectories, health behavior, the Zika virus, and the beverage tax – among other topics.
All seminars are held from 12:00 – 1:00 pm in Carolina Square Room 2002 at 123 W. Franklin St. unless otherwise indicated.