Batsis to Lead 52-week Clinical Trial on Weight Loss in Older Adults
John Batsis, MD, associate professor of medicine, will lead a team of researchers at the UNC School of Medicine and the UNC Gillings School of Global Public Health in conducting a clinical study to determine best interventions to help older individuals lose weight and improve health.
There is a growing epidemic of obesity in older adults. This is especially true for people with chronic conditions, such as diabetes, hypertension, and arthritis. As a result, these people may have greater risk of declining physical function, nursing home placement, and even early risk of death. Thankfully, weight loss interventions can reduce the chance of these adverse outcomes.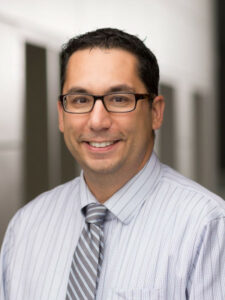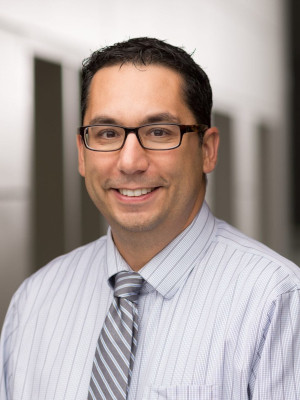 A five-year, $3.5-million R01 award by the National Institute on Aging will allow John A. Batsis, MD, an associate professor of medicine at the University of North Carolina School of Medicine, and his team to investigate weight loss strategies in older adults.
"Clinicians sometimes lack guidance on the best initial lifestyle intervention to recommend," said Batsis, who holds a joint appointment in the Department of Nutrition at the UNC Gillings School of Global Public Health. "If the first intervention fails, what do clinicians try next? One of our main goals is to tailor weight loss efforts for people who don't respond to certain strategies."
An innovative, adaptive, clinical trial design, the Sequential, Multiple Assignment, Randomized Trial will allow Batsis and his team to identify the optimal weight loss intervention for older adults. Designed as a 52-week trial, the study will enroll 180 older adults with obesity and two or more other chronic illnesses. The trial will then compare two weight loss interventions:  a strategy using a physical therapist and a registered dietitian that focuses more on medical problems, and a health coaching strategy that focuses more on behavioral change.
Batsis said, "Our primary outcome is percent weight loss at 52-weeks. However, we are also looking at whether a person's overall health and physical function, body measurements, and other risk factors change."
What is unique in this weight loss trial is that in older adults who participate that do not initially respond to the initial treatments, the team will switch to a different strategy and see if that works. The team will then be able to evaluate the treatment combinations and patterns that maximize weight loss in this group. Batsis' team will then be able to apply the right treatment to the right patient – a tenet of precision medicine. The study will also examine the cost-effectiveness of maintaining weight loss based on these strategies.
The research team also includes Michael Kosorok, PhD, professor in the UNC Department of Biostatistics, Deborah Tate, PhD, Professor in the Department of Nutrition, Carmina Valle, PhD, in the Department of Nutrition, and Sally Stearns, PhD, in the Department of Health Policy, all at the UNC Gillings School of Global Public Health.
This research will be supported by the National Institute on Aging of the National Institutes of Health under Award Number R01-AG077163. The content is solely the responsibility of the authors and does not necessarily represent the official views of the National Institute on Aging or the National Institutes of Health.