Faculty Fellow Sachiko Ozawa serves on expert panel for new report on socioeconomic impact of science and health misinformation
A new report released by the Council of Canadian Academies examines the socioeconomic impacts of science and health misinformation, and describes best practices for identifying and responding to misinformation.
CPC Faculty Fellow Sachiko Ozawa, a heath economist and associate professor in the Eshelman School of Pharmacy, served as a panel member for the report, entitled Fault Lines, which details how science and health misinformation can proliferate and describes its impacts on individuals, communities, and society.
The economic models developed by Ozawa estimated the health impacts and hospitalization costs associated with COVID-19 vaccine hesitancy in Canada, and the role misinformation played in contributing to this hesitancy.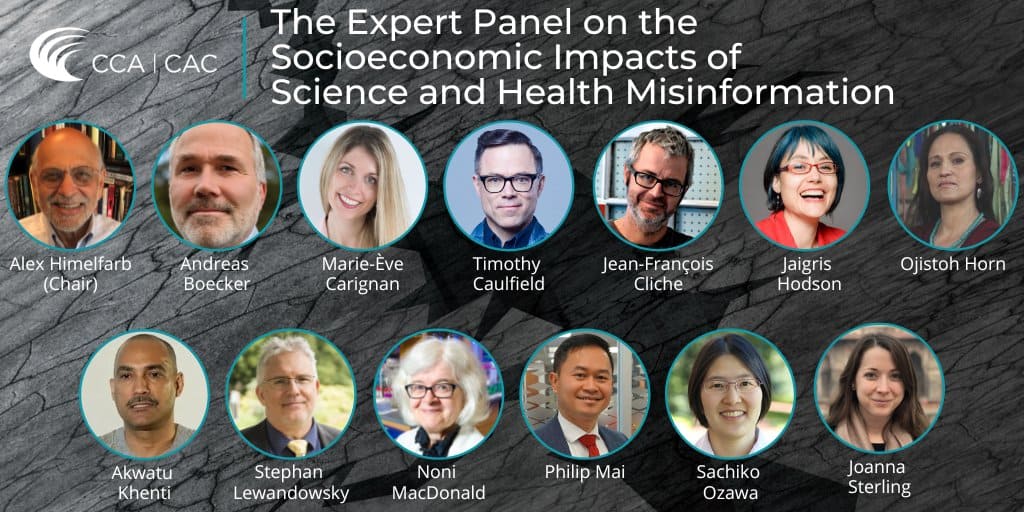 A summary of findings for the report notes that between March and November 2021, misinformation contributed to vaccine hesitancy for an estimated 2.35 million people in Canada. If those people who believed COVID-19 to be a hoax or exaggerated had not delayed or refused vaccination, then, by the end of November 2021, there could have been $299 million saved in hospital costs and 13,000 fewer hospitalizations.

Innovation, Science and Economic Development Canada (ISED) sponsored the research report, which came out on January 26.