Fellow Spotlight: Jessica Houston Su
Jessica Houston Su joined the Carolina Population Center as a Faculty Fellow in 2019.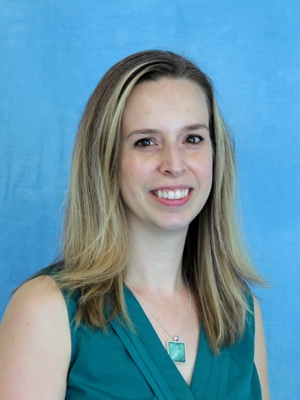 Department: Sociology, adjunct in Public Policy
Hometown: Hinsdale, NH – a small town with a population of 4,000 people
Tell us what projects you're currently working on.
I'm working on a project that examines immigrant authorization status and their children's participation in social institutions. We are finding that adult children of unauthorized parents are more likely to avoid "surveilling" institutions that keep formal records, such as banks and formal employment, even if they are themselves US citizens. This project is exciting because it is timely for public policy, sheds light on intergenerational effects of authorization status, and has important implications for social inequality. It also highlights another way in which our family context can shape the way that we move through the world.
I'm also starting a couple of new projects that look at economic resources and unintended childbearing. Just under half of all pregnancies in the United States are unintended, and unintended childbearing is even more common among relatively disadvantaged populations and people of color. I want to understand why we see that pattern.
One exciting aspect of this research is that we are looking at wealth rather than income to measure economic resources. A lot of existing research finds that income isn't really a strong factor in predicting whether someone will have an unintended birth. Income only measures the flow of money coming in to the household, however, and doesn't account for other types of assets that can create an important economic safety net. Wealth also captures historical legacies of advantage or disadvantage that may provide an important context for family formation. 
What are you looking forward to at CPC?
I am looking forward to being part of a strong interdisciplinary community of population researchers. Hearing about population issues from different perspectives can spark new ideas and generate innovative research.
Could you tell us a little about your path to CPC?
I majored in Sociology as an undergraduate at Dartmouth College. After graduating I worked for several years before going to graduate school. I started out as a quantitative market researcher, and I worked for clients in the pharmaceutical, financial services, and film industries.
I then decided to shift my focus and got a job working at a social policy research program on joblessness and urban poverty directed by William Julius Wilson, a prominent sociologist. I loved working on academic research, and this experience inspired me to go to graduate school. I earned my Ph.D. in Sociology at Cornell University, which also has a wonderful population center. I started my career as an Assistant Professor at the University at Buffalo-SUNY before joining the Sociology department at UNC in 2019.
What do you spend your time doing outside of work?
I love doing yoga, vegetable gardening, playing Settlers of Catan, and spending time with my family. I am also a big fan of karaoke even though I'm a terrible singer.
Could you share something you read recently that you really enjoy?
I recently read Cribsheet by economist Emily Oster. She synthesizes academic literature on parenting and contextualizes the scientific evidence in a way that is really accessible for a general audience. This book was perfect for my work and family life right now; a lot of my research examines child and family well-being, and I also have an infant so I learned some great practical tips.
I'm currently reading Educated by Tara Westover and I can't put it down. It is a fascinating memoir. I also love it because it implicitly grapples with the role of social class inequality in education and families, which are central topics of sociological inquiry.