Audrey E. Pettifor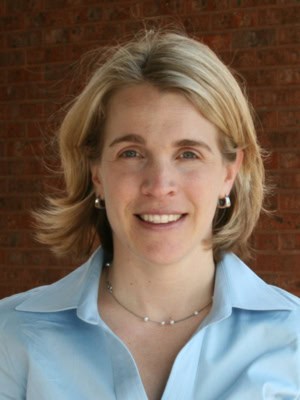 Ph.D., Professor, Epidemiology
apettif@email.unc.edu
Curriculum Vitae
Google Scholar Profile
PubMed Publications
CPC Publications
ORCID iD
Dr. Audrey Pettifor is an epidemiologist whose research focuses on understanding how social determinants impact HIV and sexual and reproductive health outcomes, particularly among adolescents and young women in sub-Saharan Africa and developing and testing structural interventions to improve HIV prevention and care outcomes. Some of the studies she had lead and worked on include a large cash transfer trial conditioned on school attendance to reduce HIV risk among adolescent girls in South Africa, a study examining how HIV self-testing impacts HIV testing uptake among young women and their peers and partners in South Africa and a trial of community mobilization to increase HIV testing and linkage to care among men and women in rural South Africa. She is currently following a large cohort of adolescent girls in rural South Africa to examine how key social determinants like poverty, education, gender based violence and mental health impact HIV risk as they transition to adulthood.
Audrey Pettifor's research contributes to the Reproductive Health PRA (Primary Research Area). Her research uses a multi-level approach, incorporates longitudinal research design and frequently focuses on policy evaluations and interventions (the set of CPC Signature Research Approaches).
Pettifor is an epidemiologist whose research focuses on sexual behavior, contraception, and determinants of HIV/STI infection in sub-Saharan Africa with the goal of identifying modifiable risk factors and developing novel interventions to prevent new HIV infections-particularly in young women. Much of her research has focused on analyzing a large, nationally representative household survey of sexual behavior and HIV infection among young people aged 15-24 years in South Africa. She was co-investigator of this study, which has resulted in over 20 publications that have contributed significantly to the understanding of determinants of HIV infection, pregnancy, contraceptive use, sexual behavior, and other social consequences of HIV such as orphaning in South Africa. Importantly, this research has documented the incredibly high risk of HIV infection among young women in South Africa and the importance of factors beyond the level of individual sexual behaviors in putting young women at risk of infection (e.g., Pettifor et al. 2005, 2008). Pettifor's other research builds on interventions that address HIV risk factors at multiple levels-the dyad, household, and community. One project (funded by NICHD) examined a couples-based intervention to address HIV risk in South Africa. Another project (funded by NIMH) explores the effect on HIV risk of providing cash transfers to the families of poor young women if they continue with secondary school, tracing the pathways through which education may lead to better health outcomes. The study is a randomized controlled trial that will provide prospective sexual behavior data on a cohort of young women as they progress through and ultimately transition out of high school.
In recent articles Pettifor and colleagues have reported on the development and evaluation of a number of interventions aimed to reduce HIV risk and improve care and treatment outcomes in sub-Saharan Africa. One m-health intervention (i.e., one supported by mobile devices) aimed to retain in care HIV positive pregnant women and found that the cell phone intervention was feasible and that a higher proportion of women contacted returned with their infants for key care visits six weeks post-partum (Schwartz et.al. 2015). In another study, we (Handa et al 2014 ) found that young people who lived in households receiving the government of Kenya's social support grant were less likely to have experienced early coital debut than households not getting the grant. We also published key papers that describe a theoretical model for community mobilization (Lippman et al. 2014) and presented key data on the HIV treatment cascade in South Africa (Clouse et al. 2013).
During the next five years, Pettifor's research will continue to explore behavioral and social factors that affect young women's sexual health and identify innovative ways to improve the lives of young women and men as they transition into adulthood.
Associated Projects
Associated Research Themes