Colin West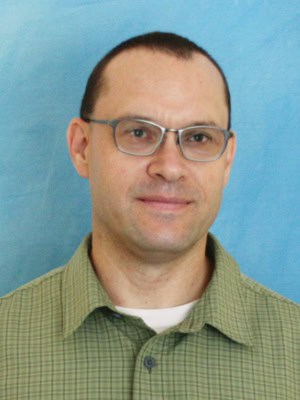 Ph.D., Associate Professor, Anthropology
ctw@email.unc.edu
Curriculum Vitae
Google Scholar Profile
CPC Publications
ORCID iD
Dr. Colin Thor West is an anthropologist who works on issues of food security, land-use/land-cover change and household adaptations to global change. He uses GIS, remote sensing, and agent-based modeling along with ethnographic methods to investigate these themes primarily in Burkina Faso, West Africa.
West's research focuses on the role of migration in mitigating household, environmental, and socioeconomic risk, as well as the impact of migration on land degradation. His research integrates ethnography with remote sensing technologies and agent-based modeling (ABM) to investigate linkages between human land use change and land degradation at multiple spatial and temporal scales. This skillset allows him to understand how demographic dynamics of households interact with larger drivers such as climate change, policy measures, and population trends. More recently, his work has investigated food security trends in Sub-Saharan West Africa to understand the dynamics of global food prices and local food systems. These activities articulate with CPC's Primary Research Areas in Demography and Population Health.
West's research on the relationship between environmental fluctuations and family demography in the Sahel of Africa revealed an unexpected reversion to traditional extended family households in response to desiccation. More exactly, West's research setting is in Burkina Faso, where he has conducted ethnographic fieldwork since 2002, exploring the human ecology of global environmental change. Burkina Faso has been the site of many migration studies since the 1960s. Internal flows within the country are well-documented but have changed over time. Generally, people have moved from areas of high population density, rainfall variability and land degradation to areas where these same conditions are low. In more recent surveys and censuses, however, these patterns are reversing. Moreover, some destination areas of recent migrants are now starting to degrade. It appears that environmental conditions in migration origin zones are slowly improving while destination zones are declining. This may explain these reversals. Burkina Faso has several rich sets of migration, climate, vegetation, and socioeconomic data that enable the geographic analysis of spatial and temporal relationships among these variables. West's current NSF-funded study builds on past work to compare 20-year regional trends in rainfall and vegetation with land use change and land degradation using high-resolution satellite imagery.
Research in this area is increasingly timely as issues surrounding global climate change become more salient and are recognized as more pressing. By combining ABM with comparative case studies and spatial analysis, West addresses a daunting challenge faced by vulnerabilities studies - that of enhancing transferability and scaling up findings from ethnographic studies and of assessing the cumulative outcome of successful micro-level strategies.
Associated Projects
Associated Research Themes