Kavita Singh Ongechi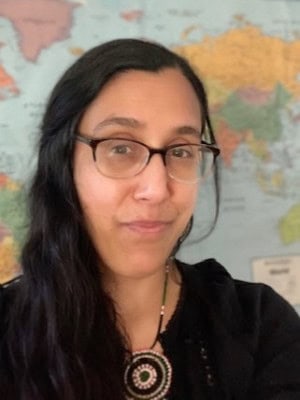 Ph.D., Associate Professor, Maternal and Child Health
Maternal, Child and Family Health Concentration Co-Lead for the Gillings School of Global Public Health
singhk@email.unc.edu
Curriculum Vitae
PubMed Publications
CPC Publications
ORCID iD
My research centers around improving the health and well-being of vulnerable mothers and children. My work includes the evaluation of interventions designed to improve maternal and child health and the development and adaptation of methodologies for hard to measure outcomes. I also have an interest in the role of social factors, including poverty and gender equality, on maternal and child health.
Singh (Ongechi) 's work is focused on exploring the role of social factors (education, poverty, stigma, and gender equality) in addition to the role of specific interventions and environmental factors on health outcomes. Much of her work is also focused on reaching the poorest and most vulnerable populations with interventions and evaluating national efforts to improve maternal and child health. Singh has several publications on the influence of gender equality and women's autonomy on health outcomes. She has also explored the role of poverty reduction efforts on child health outcomes and explored efforts to reach stigmatized groups with needed HIV interventions.
Singh has evalauted national programs focused on implementing quality improvement methods in the effort to improve maternal and child health outcomes in Ghana and Ethiopia. She was also involved in an evaluation of the Safe Motherhood Initiative in Malawi. She is currently researching efforts to improve the measurement and implemention of maternal and newborninterventions in low and middle income countries.
In addition, Singh is researching methods of estimating maternal mortality in low resource settings and evaluating efforts to reduce neonatal mortality through postnatal and essential newborn care interventions. Singh is the Senior Technical Advisor for Maternal and Child Health for the D4I project.
Associated Projects
Associated Research Themes