Shannon Malone Gonzalez, Ph.D., Assistant Professor, Sociology
Shannon Malone Gonzalez is an assistant professor of sociology. Her work draws from black feminism and critical criminology to investigate policing from the perspectives and experiences of black women and girls in the United States.
Dr. Malone Gonzalez is particularly interested in understanding how inequality shapes and marginalizes black women and girls' experiences of police surveillance and violence across institutional and social contexts. Her current research uses mixed methods to explore the relationship between social class and police contact, including criminal institutional and health outcomes. Dr. Malone Gonzalez's research has been published in Social Problems and Gender & Society, received awards from the American Sociological Association and Association of Black Sociologists, and has been supported by the National Science Foundation and Horowitz Foundation for Social Policy. She received her Ph.D. in Sociology from The University of Texas at Austin.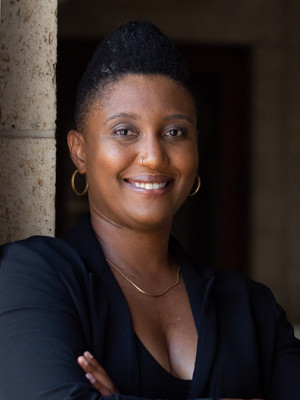 Research Themes