Stephanie Martin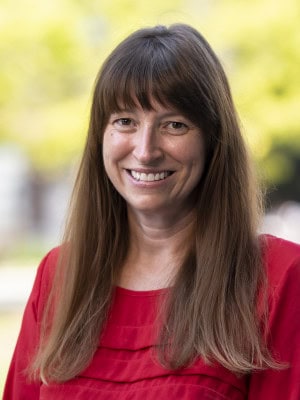 Ph.D., Assistant Professor, Nutrition
slmartin@live.unc.edu
Curriculum Vitae
Google Scholar Profile
CPC Publications
ORCID iD
Stephanie Martin's research focuses on the evaluation of behavioral interventions to improve women's and children's nutrition, implementation research to facilitate the translation of global recommendations into effective programs, and mixed-methods research to examine barriers and facilitators to infant feeding practices.
Dr. Stephanie Martin holds a PhD in Nutrition from Cornell University. She joined UNC's Department of Nutrition as an Assistant Professor in September 2017.
Dr. Martin uses qualitative and quantitative methods to examine multilevel factors that influence maternal and child nutrition practices and outcomes. She is currently examining fathers, grandmothers, and other family members support for infant care and feeding in Nigeria, Tanzania, and Zambia; the infant feeding experiences of women working in the informal sector in urban Tanzania; and adolescent nutrition in an informal settlement in Kenya. She also conducts implementation research as part of a USAID-funded child nutrition project in Zambia and to identify challenges health workers experience when providing lactation support to families in Appalachia. Her previous research in Kenya demonstrated the acceptability of community- and facility-based interventions to engage family members in maternal and child nutrition, and the positive relationship between social support and nutrition practices. Dr. Martin's research program has been informed by her decade-plus career as a global health practitioner, which focused on the design and implementation of behavioral interventions in low- and middle-income countries.
Associated Research Themes