Alison Buttenheim: Nudging or Fudging? Realizing the potential for behavioral economics to improve population health
February 21, 2020 @ 12:00 pm

-

1:00 pm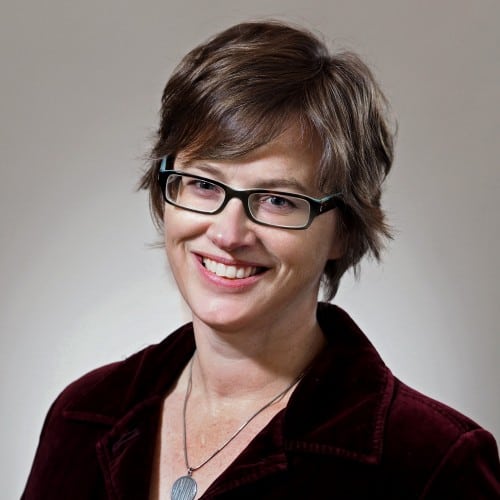 Watch live via Zoom: https://zoom.us/j/491702016
On February 21, 2020, Alison Buttenheim will present "Nudging or Fudging? Realizing the potential for behavioral economics to improve population health" as part of the Carolina Population Center's 2019-2020 Interdisciplinary Research Seminar Series. Buttenheim is an Associate Professor of Nursing at Penn Nursing, an Assistant Professor of Health Policy, Perelman School of Medicine; a Senior Fellow at the Leonard Davis Institute of Health Economics, the Associate Director of the Center for Health Incentives and Behavioral Economics and the Associate Director of the National Clinician Scholars Program at the University of Pennsylvania.
Alison M. Buttenheim wants to understand how people make decisions about their health and focuses her research on the use of behavioral economics to increase the uptake of evidence-based care. Her work ranges from how households in Peru decide whether to apply insecticide to eliminate a disease-carrying insect vector to why parents in the United States request exemptions from child immunization laws.
Presentation Abstract:
Applying behavioral economics insights to global health programs offers great potential to address the "last mile" behavioral challenges to achieving better health outcomes. Researchers and practitioners from several disciplines have generated promising results in diverse settings through focused laboratory or basic science studies and through field experiments. There is robust demand from health ministries, funders, and bilateral and multilateral development agencies for bringing a behavioral economics lens to intervention and program development.  That said, the field is also producing many null or negative trials, many of which are never published, and is also falling short in widespread dissemination and scale of successful interventions. In this talk, I propose four barriers (and some solutions) to realizing the full potential for behavioral economics approaches to meaningfully improve population health: imprecision in the use of the "nudge" concept, inadequate intervention design processes, ignoring heterogeneous treatment effects, and insufficient attention paid to implementation.
We record as many videos as possible. You can see previous events here.
Instructors: To arrange for class attendance, contact CPC (cpc@unc.edu) by the Monday before the seminar.
The Carolina Population Center hosts a weekly Friday lecture on a topic that enhances our understanding of population-related changes. The 2019-2020 Interdisciplinary Research Seminars will feature talks related to aging trajectories, health behavior, the Zika virus, and the beverage tax – among other topics.
All seminars are held from 12:00 – 1:00 pm in Carolina Square Room 2002 at 123 W. Franklin St. unless otherwise indicated.