CANCELED: Becky Pettit: Illusions of Justice: Crime and Punishment in a Model Reform State
March 27, 2020 @ 12:00 pm

-

1:00 pm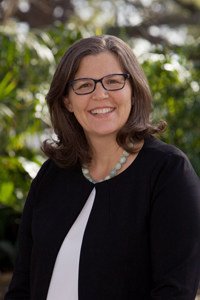 This event has been canceled. We will update as soon as we can reschedule for later this year.
On March 27, 2020, Becky Pettit, the Barbara Pierce Bush Regents Professorship of Liberal Arts, University of Texas at Austin, will present "Illusions of Justice: Crime and Punishment in a Model Reform State" as part of the Carolina Population Center's 2019-2020 Interdisciplinary Research Seminar Series.
Becky Pettit is the Barbara Pierce Bush Regents Professor of Liberal Arts at the University of Texas at Austin. She is a sociologist, trained in demographic methods, with interests in social inequality broadly defined.  She is the author of two books and numerous articles which have appeared in the American Sociological Review, the American Journal of Sociology, Demography, Social Problems, Social Forces and other journals. Her book, Invisible Men: Mass Incarceration and the Myth of Black Progress (Russell Sage Foundation 2012), investigates how decades of growth in America's prisons and jails obscures basic accounts of racial inequality.  Her first book, co-authored with Jennifer Hook of the University of Southern California, Gendered Tradeoffs: Family, Social Policy, and Economic Inequality in Twenty-One Countries (Russell Sage Foundation 2009) was selected as a Noteworthy Book in Industrial Relations and Labor Economics in 2010.
Pettit has been the recipient of many honors and awards.  Her paper "Black-White Wage Inequality, Employment Rates, and Incarceration" (with Bruce Western of Columbia University) received the James Short paper award from the American Sociological Association Crime, Law, and Deviance Section.  Another paper "Mass Imprisonment and the Life Course:  Race and Class Inequality in U.S. Incarceration" (with Western) received Honorable Mention from the American Sociological Association Sociology of Law Section Article Prize Committee.  A related paper (also with Hook) was a finalist for the 2006 Rosabeth Moss Kanter Award for Excellence in Work-Family Research.  She was elected to membership in the Sociological Research Association in 2018.
Pettit has been a visiting scholar at the Russell Sage Foundation, Northwestern University, and the American Bar Foundation, and was a recipient of a mentored research development award (K01) from the National Institutes of Health (NICHD) for her work on "Institutionalizing Inequality:  Gender, Work and Family."  Pettit's research has been featured in the New York Times, the Wall Street Journal, the Washington Post, MSNBC, and numerous other media outlets.  She has been invited to speak at the White House, the Congressional Budget Office, the Department of Health and Human Services, the U.S. Census Bureau, and many colleges and universities.
Professor Pettit teaches courses on social inequality, methods, and statistics.  She edited Social Problems, the official journal of the Society of the Study of Social Problems, from 2011-2014. She holds a Ph.D. in sociology from Princeton University and a B.A. in sociology from University of California at Berkeley.
Presentation Abstract:
Abstract:  Two decades of crime declines in the United States and significant and sustained policy attention to criminal justice reform has led some observers to suggest that the U.S. is reconsidering its experiment in mass incarceration.  Most Americans are at the lowest risk of victimization in a generation and some states, like Texas, have attracted outsized attention for reform efforts to reduce the number of people held in state prisons and jails, decrease sentence lengths and time served, and offer community-based supervision and non-custodial sanctions.  However, and despite significant rhetoric of criminal justice reform, incarceration and criminal justice contact in the United States more broadly – and the Lonestar state specifically – remains historically and comparatively high.  Texas sanctions more people each year through the criminal justice system than live in Wyoming, Vermont, North Dakota, Alaska, South Dakota, Delaware, and Montana combined.  In this paper, I examine whether and how contemporary criminal justice policy in Texas influences exposure to the criminal justice system.  I consider how recent reforms in criminal justice policy and practice impact different demographic groups, influence accounts of inequality, and align with principles of justice.
We record as many videos as possible. You can see previous events here.
Instructors: To arrange for class attendance, contact CPC (cpc@unc.edu) by the Monday before the seminar.
The Carolina Population Center hosts a weekly Friday lecture on a topic that enhances our understanding of population-related changes. The 2019-2020 Interdisciplinary Research Seminars will feature talks related to aging trajectories, health behavior, the Zika virus, and the beverage tax – among other topics.
All seminars are held from 12:00 – 1:00 pm in Carolina Square Room 2002 at 123 W. Franklin St. unless otherwise indicated.