Til Stürmer: Propensity scores – principles, implications and use for study design
February 7, 2020 @ 12:00 pm

-

1:00 pm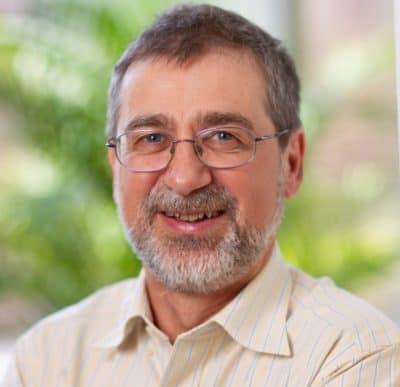 On February 7, 2020, Til Stürmer, the Nancy A. Dreyer Distinguished Professor and Chair of the Department of Epidemiology at the University of North Carolina at Chapel Hill, will present "Propensity scores – principles, implications and use for study design" as part of the Carolina Population Center's 2019-2020 Interdisciplinary Research Seminar Series.
Dr. Stürmer is an internist and epidemiologist with expertise in state of the art methods for nonexperimental treatment comparisons, including comparative effectiveness research, and real world evidence based on real world data. He has worked as a cancer epidemiologist, has over 15 year experience in analyzing claims data and merging claims data to other data sources, and is an internationally recognized leader in pharmacoepidemiology, propensity scores, and disease risk scores.
Dr. Stürmer has led UNC-Chapel Hill's pharmacoepidemiology program from 2008 through 2018 to become one of the largest and most recognized doctoral training programs in pharmacoepidemiology; During that time, he was also the director of the Center for Pharmacoepidemiology in the Department of Epidemiology overseeing its expansion to multiple members. Funded by the National Institute on Aging (R01 AG023178, now R01 AG056479) since 2005, his interdisciplinary research team published over 100 papers focusing on developing and implementing novel methods to answer clinical questions of importance to older adults in the absence of alternative evidence.
He is a former president of the International Society for Pharmacoepidemiology, a former member on the FDA Drug Safety and Risk Management Advisory Committee, and director of Comparative Effectiveness Research (CER) at the NC TraCS Institute, UNC's Clinical and Translational Science Award (CTSA).
Presentation Abstract:
Propensity scores are increasingly used to address confounding in nonexperimental research. While they can efficiently balance measured confounders, their application goes beyond confounding control and has helped researchers to highlight several issues related to study design that can help us to better understand and address sources of variability in exposures (treatments).
We record as many videos as possible. You can see previous events here.
Instructors: To arrange for class attendance, contact CPC (cpc@unc.edu) by the Monday before the seminar.
The Carolina Population Center hosts a weekly Friday lecture on a topic that enhances our understanding of population-related changes. The 2019-2020 Interdisciplinary Research Seminars will feature talks related to aging trajectories, health behavior, the Zika virus, and the beverage tax – among other topics.
All seminars are held from 12:00 – 1:00 pm in Carolina Square Room 2002 at 123 W. Franklin St. unless otherwise indicated.