Yamnia I. Cortés
October 15 @ 12:00 pm

-

1:00 pm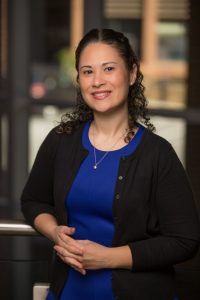 On October 15, 2021, Yamnia I. Cortés, Assistant Professor of Cardiovascular Nursing, Health Disparities, Women's Health at the University of North Carolina at Chapel Hill, will present as part of the Carolina Population Center's 2021-2022 Interdisciplinary Research Seminar Series.
Dr. Cortés obtained her BA in Biology and completed a concentration in Latino/a Studies at Williams College in 2006. She completed her MPH in the Department of Sociomedical Sciences at Columbia University in 2009, where she also received her BS/MS in Nursing and FNP-BC. In 2015, she received her PhD at Columbia University School of Nursing. She was a Postdoctoral Fellow at the University of Pittsburgh Graduate School of Public Health from 2015-2018 in Cardiovascular Epidemiology. Dr. Cortés leads an interdisciplinary research program focusing on cardiovascular disease in midlife women. She has a longstanding interest in understanding how women's reproductive health may be an indicator of future cardiovascular disease risk, including measures of subclinical vascular disease. Another area of research focuses on racial/ethnic disparities in women's reproductive and cardiovascular health, as well as the role of sociocultural factors.
Title and abstract of lecture will be available soon.
We record as many seminars as possible. You can see previous events here.