Marcia (Marcy) J. Carlson and Peter Fallesen: Longer lives, Later Births: Generational Overlap in Denmark and the U.S.
October 8 @ 12:00 pm

-

1:00 pm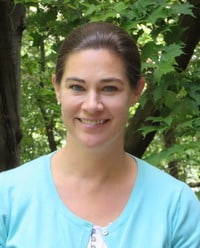 On October 8, 2021, Marcy Carlson, Professor of Sociology at the University of Wisconsin-Madison, and Peter Fallesen (Rockwool Foundation and Stockholm University) will present as part of the Carolina Population Center's 2021-2022 Interdisciplinary Research Seminar Series.
Carlson's primary research interests center on the associations between family contexts and the wellbeing of parents and children. She has explored the changing composition of families and aspects of their functioning. Her early work explored how family structure was associated with child and adolescent being, identifying fathers' involvement with children as a key mechanism by which family structure affects offspring. Much of her recent work is focused on growing family diversity and complexity, particularly with respect to fertility patterns and fatherhood, as well as how family change is linked with inequality in both the U.S. and cross-national contexts.
Fallesen is an associate professor (docent) of sociology in the LNU/level-of-living group. Until December 2016, he was a postdoctoral researcher at the same place. He received my PhD in sociology from the University of Copenhagen in February 2015. He is also a Research Professor at the Rockwool Foundation Research Unit in Copenhagen and a research affiliate at the Center for Demography and Ecology, University of Wisconsin – Madison. He previously held visiting positions at Yale University, UC Berkeley, and European University Institute.
Title and abstract of lecture will be available soon.
We record as many seminars as possible. You can see previous events here.