Lisa D. Pearce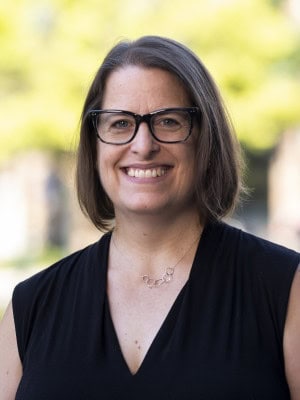 Ph.D., Professor, Sociology
Director, Population Science Training Program
ldpearce@unc.edu
Curriculum Vitae
Google Scholar Profile
PubMed Publications
CPC Publications
ORCID iD
Lisa D. Pearce studies family contexts and religious dynamics in the U.S. and Nepal. Pearce's work often mixes survey and semi-structured interview methods, and she writes and teaches about mixed methods research.
Pearce's U.S.-based research focuses primarily on the influence of religion on family formation, relationships, aspirations, achievement, and well-being in adolescence and the transition to adulthood. Much of Pearce's ongoing research on religion in the United States is based on data she collected while Co-PI of the National Study of Youth and Religion (2003-08), a multi-method, longitudinal study of the religious lives of a nationally representative sample of American youth. Pearce and Melinda Lundquist Denton co-authored A Faith of Their Own: Stability and Change in the Religiosity of America's Adolescents (Oxford University Press), fleshing out the patterns and dynamics of religiosity for adolescents in the US. In this and other work, Pearce argues for a more person-based approach to measuring and analyzing religiosity and its effects on demographically influential attitudes and behavior. Further, Pearce and Claire Chipman Gilliland recently published a book, Religion in America, in the Sociology in the 21st Century Series by University of California Press, reviewing religious trends in the U.S. over the past few decades, from a demographic perspective.
Pearce has ongoing research in Nepal, revealing links between social change, religion and individual changes in demographic behaviors. From 2007-2014, Pearce was co-investigator on an NSF PIRE grant to study interrelationships among social context, population processes, and environmental change comparatively in the Chitwan Valley of Nepal and the Wolong Nature Reserve of Sichuan, China. She recently co-authored an article in Sociology of Religion, with Sarah Brauner-Otto, examining differences in how mother's and father's religiousness relates to the timing of sons' marriage in Nepal.
Pearce's research continues along the lines described above, as well as expanding to examine how families and households shape the educational attainment of orphans in Kenya and maternal health outcomes in the U.S. Pearce currently has an R21 grant from NICHD to measure pregnant women's families as social networks and examine how the structure of family ties and their relational qualities relate to maternal health.
Pearce also recently coauthored an award-winning book, Living on the Edge: An American Generation's Journey through the 20th Century, with Rick Settersten and Glen Elder, making use of Berkeley Guidance Study data to understand the education, work, and family transitions of American men and women born around 1900 in the context of key historical events.
Associated Research Themes