Thomas McDade
October 1 @ 12:00 pm

-

1:00 pm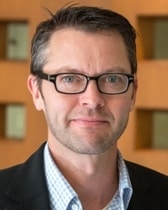 On October 1, 2021, Thom McDade, a biological anthropologist and the Director of the Laboratory for Human Biology Research at Northwestern University, will present as part of the Carolina Population Center's 2021-2022 Interdisciplinary Research Seminar Series.
Thom McDade is a biological anthropologist specializing in human population biology. His work is primarily concerned with the dynamic interrelationships among society, biology and health over the life course, with an emphasis on life course approaches to stress and the human immune system. The development and application of minimally-invasive methods for integrating physiological measures into population-based research is also a major area of interest. Prior research in Samoa, and ongoing research in Bolivia and Ecuador, investigates how local cultural transitions associated with globalization affect human development and health, while research in the Philippines is exploring the long term developmental consequences of early nutritional and microbial environments. He is currently applying conceptual and methodological tools from this work to US-based research on health disparities, with an emphasis on the potential contributions of stress and environments in infancy.
Title and abstract of lecture will be available soon.
We record as many seminars as possible. You can see previous events here.