Researchers receive $25.3 million to study potential risks for Alzheimer's disease and Alzheimer's disease related dementias
A team led by Kathleen Mullan Harris and Krista M. Perreira (MPIs)  at the University of North Carolina at Chapel Hill and Joseph Hotz and Naomi Duke (MPIs) at Duke University have received a five-year, $25.3 million National Institute on Aging (NIA) award. The award will address gaps in our understanding of potential risks for Alzheimer's disease and Alzheimer's disease related dementias (AD/ADRD).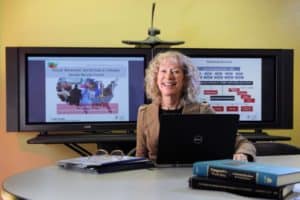 Alzheimer's is currently ranked as the seventh leading cause of death in the United States and is the most common cause of dementia among older adults. But there are gaps in our understanding of risk and protective factors across racial and ethnic groups and socioeconomic status.
The new grant builds upon the Add Health Parent Study (AHPS), an ongoing study of social, behavioral, and biological factors influencing healthy aging and the development of AD/ADRD in a national sample of the baby boom generation, now moving through their late 60s and 70s. AHPS sample members are parents of adult children in the Add Health Study who have been followed for 25+ years since adolescence. The new grant will enable investigators from both UNC and Duke University to increase samples of Non-Hispanic Black and Hispanic parents in AHPS and link to longitudinal data on their children to make possible intergenerational research on racial/ethnic disparities in cognitive aging and ADRD risk.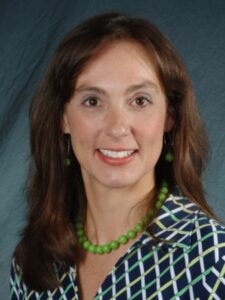 "Having longitudinal data on two generations will provide unprecedented research opportunities to understand how intergenerational processes in social conditions, behavior and lifestyle, and genomic factors affect cognition and health, "says Professor Harris, the James E. Haar Distinguished Professor of Sociology and one of the four lead investigators for the Add Health Parent Study. "And, it is extremely rare to have sufficient sample sizes to study racial and ethnic disparities in the intergenerational predictors of AD/ADRD risk to inform policies to reduce such disparities.
AHPS is part of Add Health, the largest, most comprehensive, nationally representative and longitudinal study of the health of adolescents who have now aged into midlife ever undertaken in the United States. The parents of Add Health respondents were first interviewed in midlife when Add Health started in 1994-95 and their adolescent was in middle or high school. AHPS now follows this baby boom parent generation into old age as their adult children are in midlife, providing unique insights into intergenerational and lateral caregiving in the context of AD/ADRD risks and conditions.
"There is little understanding of caregiving roles within and across families as older people live longer and AD/ADRD become more prevalent, especially among racial and ethnic minorities and those at the bottom of the socioeconomic ladder" says Perreira, Professor of Social Medicine and a lead investigator on the parent study. "Our data will advance knowledge on how families cope when the signs of dementia appear and loved ones require full-time care."
AHPS and Add Health have provided the data for more than 5,000 scientific papers in the social, health, policy, and medical sciences. The multilevel Add Health design combines data on respondents' social, economic, psychological and physical well-being with contextual, behavioral, biological, and genomic data, thus providing unique opportunities to study how social environments and behaviors are linked to health and socioeconomic outcomes in adulthood.
Among many of the papers published to date, foundational studies based on Add Health and AHPS data have helped document how the obesity epidemic has unfolded in the United States, parent-child relationships across the life course and the strong intergenerational persistence of health behaviors (e.g., excessive drinking and smoking), cardiovascular disease risk factors (e.g., diabetes, hypertension, hypercholesterolemia) and depression between grandparents, parents, and children.
A team effort to create intergenerational data
The multiethnic/racial and interdisciplinary team of Add Health Parent Study researchers includes sociologists, economists, physicians, epidemiologists, neuropsychologists, social geneticists, social work, and public policy experts. Todd Jensen, a Research Assistant Professor in the School of Social Work at the University of North Carolina, is a project co-investigator who will support preliminary analyses and the preparation and dissemination of study data.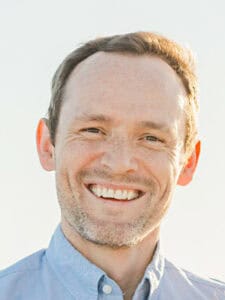 "The data collected from this phase of the Add Health Parent Study will have tremendous utility," said Jensen. "Particularly when coupled with Add Health, this expansion of Add Health Parent Study data will energize researchers across numerous disciplines who are working to understand and promote multigenerational health and well-being."
The Add Health team based at the Carolina Population Center at UNC will work in close collaboration with study collaborators. The investigators span multiple institutions, including UNC, Duke, Columbia University, Stanford University and the University of Texas at Houston. The Research Triangle Institute, International (RTI) will conduct the fieldwork.  They will work in collaboration with each other to design the study, collect the data, and make the data available to thousands of researchers all over the world
"It was a team effort to secure this grant," says Harris. "and we are incredibly excited to create the first national, multigenerational, biosocial data resource for the study of racial/ethnic disparities in cognitive aging and AD/ADRD risk."
The awards are supported by AHPS NIA grants R01AG084071, R01AG042794, R21AG042663; Add Health NIA grants U01AG071448, U01AG07145; and Add Health NICHD grant P01HD31921.