Barry M. Popkin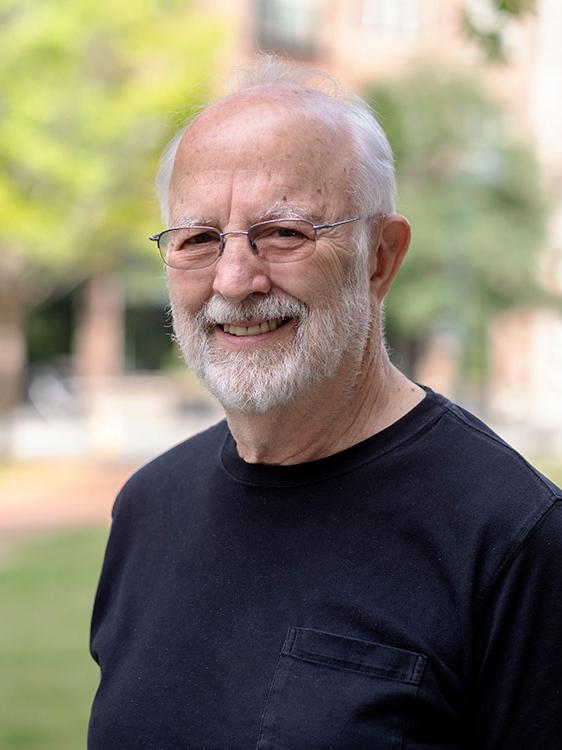 Ph.D., W. R. Kenan, Jr. Distinguished Professor, Nutrition
Adjunct Professor, Economics
popkin@unc.edu
Curriculum Vitae
Google Scholar Profile
PubMed Publications
CPC Publications
ORCID iD
Barry Popkin helps countries design the most effective national regulations and fiscal policies to promote healthy eating, obesity prevention, and sustainability while reducing undernutrition and leads programs undertaking evaluations of these new policies. His work covers dozens of countries with a current focus on the US, Mexico, Peru, Chile, Colombia, Brazil, South Africa and cohorts in a number of counties, especially the China Healthy Nutrition Survey in China. He focuses also on the nutrition transition across the life cycle. All his work focuses on reducing disparities in health.
Popkin's research focuses on diet, physical activity and obesity-related patterns, determinants, and consequences. Popkin's conceptualizes these changes as the "nutrition transition" : the dramatic and dynamic shifts in dietary intake and physical activity and resultant trends in obesity and other nutrition-related noncommunicable diseases. His research program focuses on understanding the stages of the nutrition transition and programs and policies to improve population health throughout this transition. Popkin has published more than 620 journal articles and is one of the most cited nutrition scholars in the world. Plos rated him number 203 out of 6.8 million scholars in citations(H index-171). He is author of several books, including The World Is Fat: The Fads, Trends, Policies, and Products that are Fattening the Human Race (Penguin)[14 languages].
Popkin's work has always been multidisciplinary in nature, linking environmental and social factors to biological and behavioral ones and ultimately to health outcomes. Nearly all of his research is longitudinal and has involved developing cohort studies in the Philippines, China, and Russia and creating nutrition modules for US studies such as CARDIA and Add Health. For example, Popkin is currently co-PI of the China Health and Nutrition Survey (CHNS) that has followed 19,000 Chinese individuals from 1989 to 2019, collecting data on pregnancy outcomes, demographic characteristics, SES, anthropometric characteristics, health behavior, and health data at the community, household, and individual levels, as well as GIS and biomarker data. The CHNS data have over 40,000 users. Popkin was also the long-term PI of the Russia Longitudinal Monitoring Survey that includes 16 waves of data collected from 1992 through 2008..
The Global Food Research Program (now led by Popkin along with fellows Shu Wen Ng and Lindsey Smith Taillie) focuses on research linked both with advocacy and evaluations to find ways using fiscal policy and regulatory actions to promote healthier diets both in the US and across the globe. There is a large US research program focused on attempts to promote new fiscal and regulatory actions affecting our diets and health. At the global level, Popkin is working with leading scholars in 10-14 low and middle income countries to to work on national and regional regulatory options. He worked for over 15 years with the Mexican government and the National Institute of Public Health (INSP) in Cuernavaca to initiate a series of tax and other regulatory changes now in place; his research team along with the INSP evaluated the impact of increased taxes on food purchases (8% junk food, 10% -SSB tax), diet, and cardiometabolic outcomes and is now involved in evaluating their front-of-the-package warning label law. . He is working with four South American nations on similar efforts, with two sets of collaborating institutions in South Africa, and is also meeting with researchers from four Asian countries. His co-PI's for this set of efforts Shu Wen Ng and Lindsey Smith Taillie, together they lead major evaluation efforts right now in Mexico, Chile, Peru, Brazil, and South Africa with research partners in each country and are working with partners in these countries and Colombia, Barbados and Jaimca, among others, to create new regulations and fiscal policies.
Popkin's future research will focus leading evaluations in thesaove noted countries and a number of new key Asian and African countries. In addition he is advising and meeting with many countries globally related to work on food and beverage taxes and other regulatory changes (particularly food marketing controls and front-of-the-package profiling). This work is needed to understand the impact of these policies and thus to provide an evidence base on which to develop and revise policies and programs needed to prevent further health problems at the national and global level He will also continue to field additional rounds of data on the longitudinal cohorts in China. He is also involved in consultation on healthy food policies with a number of international agencies.
Associated Projects
Associated Research Themes